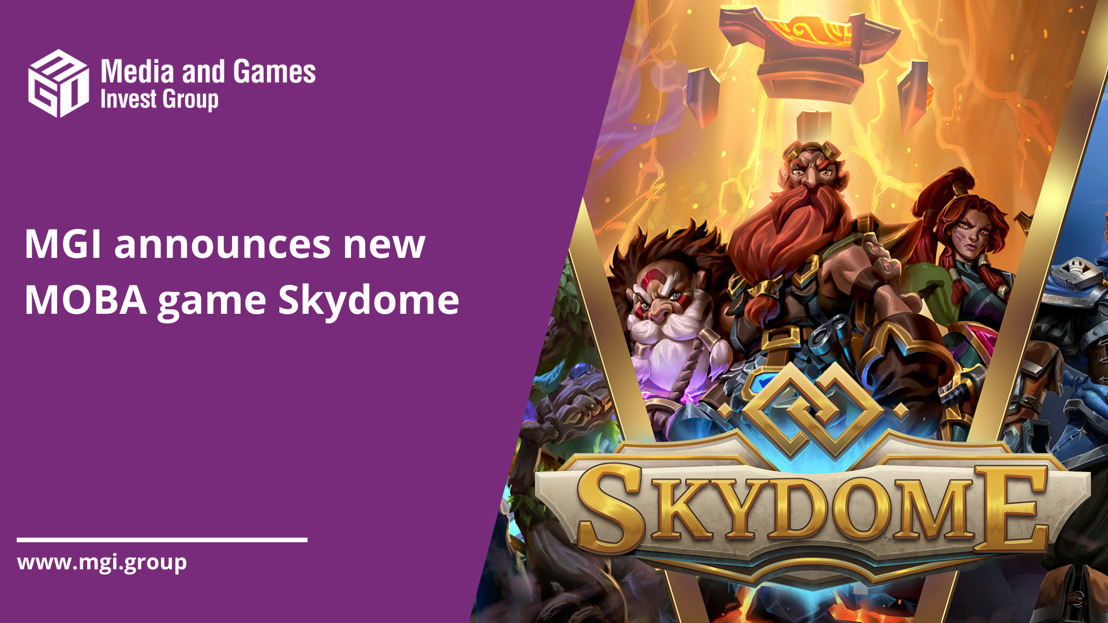 Champions and Towers – Our games unit gamigo announces Skydome!
The 4 vs 4 tower defense battle arena is developed by Kinship Entertainment and will be published by gamigo in Europe and North America.
Friday, April 9, 2021 —

April 9, 2021 – Our games unit gamigo announced the innovative online game Skydome! Developed by Brazilian studio Kinship Entertainment, gamigo has acquired PC publishing rights for Europe and North America. Skydome's closed beta will be released later this spring. Consisting of a seamless blend between MOBA and tower defense this makes Skydome a uniquely cooperative and competitive title that plays unlike any other.

An ever-growing world filled to the brim with gripping stories and diverse characters awaits the players in Skydome. Players must assemble a team of skilled heroes to defend their base and crush enemy walls while completing side objectives. The outcome of a match depends on everyone working together. In the Dawn Temple, the first playable map of the game, heroes must join forces and face down countless waves of might foes. Here, Skirmishers, Guardians, Hunters and more Champions will face the epic fight between the Sun and the Moon to decide who should reign supreme.

Created by an ancient people, Skydome is a temple floating high above the skies. From there, its Champions are all sent out to fight armies and monsters across the universe, using their own individual strategies and skills to create defenses and towers and dominate the battle arena. No two Champions are alike, giving players the opportunity to explore new abilities, defense towers and strategies with each hero.

In Skydome, players delve right into fast paced isometric action matches, with thrilling challenges waiting at every turn. Depending on each playstyle, players can craft elaborate strategies in teams of four or face the battle heads on by utilizing special intervention skills to sabotage their opponents. Death mazes, magic portals, and time manipulation are all part of a player's strategy to become the ultimate champion in this epic tower-defense experience.

Main Features:
A roster of diverse Champions with their own unique skills and powers
Fast paced, isometric 3D action strategy gameplay
Players can deploy walls and towers to fortify their map
Use of intervention skills to directly disrupt enemy defenses
MOBA-style jungle areas with unique boss monsters
Invasion System: Defeat waves of monsters invading your territory and fight your enemies by utilizing buffs, extra troops and more
4 vs 4 Multiplayer Matches: team up with your allies to outsmart your competition
Seasonal ranking system on release date
gamigo and Kinship Entertainment have crafted a comprehensive roadmap filled with new content. Over time, they will provide players with regular updates that will include new gameplay elements, additional Champions, maps and much more.
Further insights into the new title will be shared in the upcoming weeks on the game's official website.