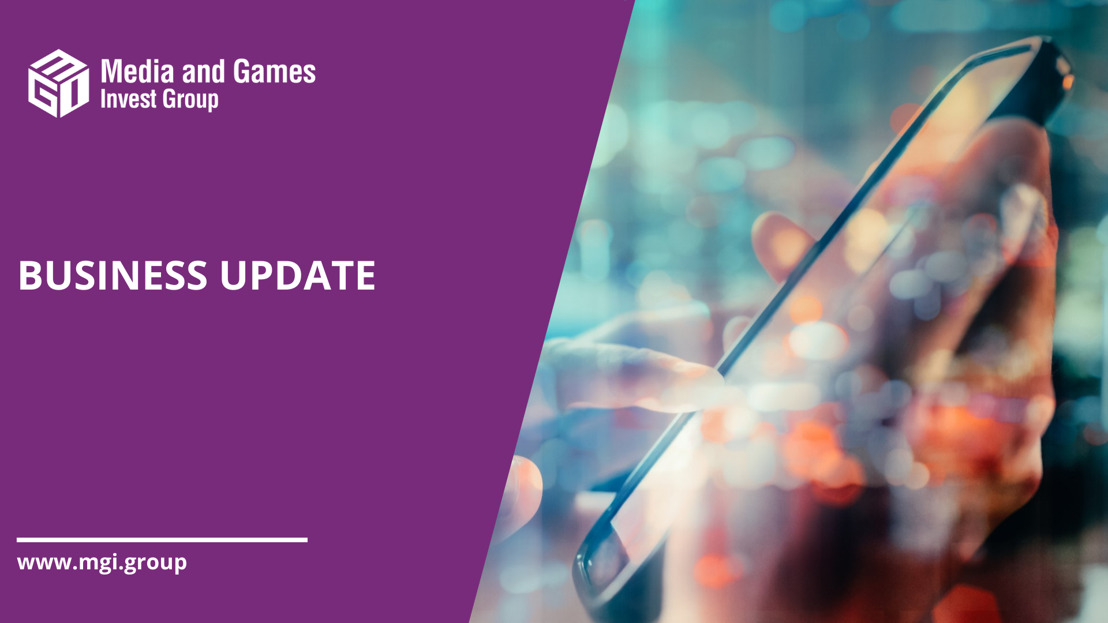 Media and Games Invest's media unit Verve Group is expanding its operations to Brazil
Friday, June 11, 2021 —
Media and Games Invest SE ("MGI" or the "Company", ISIN: MT0000580101; Ticker M8G; Nasdaq First North Premier Growth Market and Scale Segment Frankfurt Stock Exchange) media unit Verve Group has announced that it is expanding its operations to Brazil. Following the recent acquisitions of LKQD and Beemray and the start of operations in Japan, the expansion into Brazil and LATAM underlines Verve's commitment to serve local advertisers, brands and agencies by having experienced teams on the ground who understand the advertising ecosystem in the region.
The Covid pandemic has heavily impacted the Latin American advertising market during 2020. Total media spending decreased by 13% year over year. However, the industry analysts of eMarketer expect digital ad spend in Latin America to increase by 15% in 2021 according. Mobile digital ad spending will be the focus in Latin America and is anticipated to surpass 78%. The largest growth markets are Brazil and Mexico therefore offering promising opportunities in the market1.
Verve Group has been growing rapidly since its inception last year and has become a global privacy-first omnichannel ad platform covering the whole media value chain with a full-stack programmatic solution. With well over 10 synergetic acquisitions as well as organic extensions and growth in the media sector, MGI and Verve Group have established a strong, fast, and profitably growing position in this segment, also leveraging the experience and expertise of MGI's games segment gamigo group as a publisher and advertiser. While already having acquired the integral platform components of the entire digital advertising process, Verve Group is further looking for logical extensions of its SaaS platform, to tap additional potential that generates added value for customers.
Verve Group's latest product known as ATOM (or Anonymized Targeting on Mobile), is a groundbreaking solution for anonymized targeting on mobile without compromising user privacy. ATOM's uniqueness lies in its ability to target audiences within their devices using anonymized and contextual data. Verve Group's focus on creating privacy-compliant products is part of its strategic vision to build solutions for the open advertising ecosystem.
"Brazil, Mexico, and Colombia, in particular, have always been important markets for Verve Group and as part of Media and Games Invest, we have been working with local advertisers for many years. By also having an experienced team on the ground, we will be able to service our local customers even better, strengthen our position in the Latin American market further and expand our business with the overall growth of the market," says Sameer Sondhi, Chief Revenue Officer at Verve Group, "With our omnichannel offering we can bring our exclusive inventory to local brands and advertisers while also sharing our international experience in helping businesses scale programmatically."
1 https://www.emarketer.com/content/latin-america-ad-spending-2021
Responsible parties
The information in this release has been made public through the agency of the responsible persons set out below for publication at the time stated by MGI's news distributor EQS Newswire at the publication of this release. The responsible persons below may be contacted for further information.
For further information, please contact:
Remco Westermann
Chairman of the Board and CEO
[email protected]
Sören Barz
Head of Investor Relations
+49 170 376 9571
[email protected]
www.mgi-se.com
Jenny Rosberg, ROPA, IR contact Stockholm
+46707472741
[email protected]
Axel Mühlhaus / Dr. Sönke Knop, edicto GmbH, IR contact Frankfurt
+49 69 9055 05 51
[email protected]
About Media and Games Invest SE
Media and Games Invest SE is a digital integrated games and media company with main operational presence in Europe and North America. The company combines organic growth with value-generating synergetic acquisitions, demonstrating continuous strong, profitable growth with a revenue CAGR of 45% over the last 6 years. Next to strong organic growth, the MGI Group has successfully acquired more than 30 companies and assets in the past 6 years. The acquired assets and companies are integrated and amongst others cloud technology is actively used to achieve efficiency gains and competitive advantages. The Company's shares are listed on Nasdaq First North Premier Growth Market in Stockholm and in the Scale segment of the Frankfurt Stock Exchange. The Company has a secured bond that is listed on Nasdaq Stockholm and on the Frankfurt Stock Exchange Open Market as well as an unsecured bond listed on the Frankfurt Stock Exchange Open Market.
The Company's certified advisor on Nasdaq First North Premier Growth Market is FNCA Sweden AB; [email protected], +46-8-528 00 399.