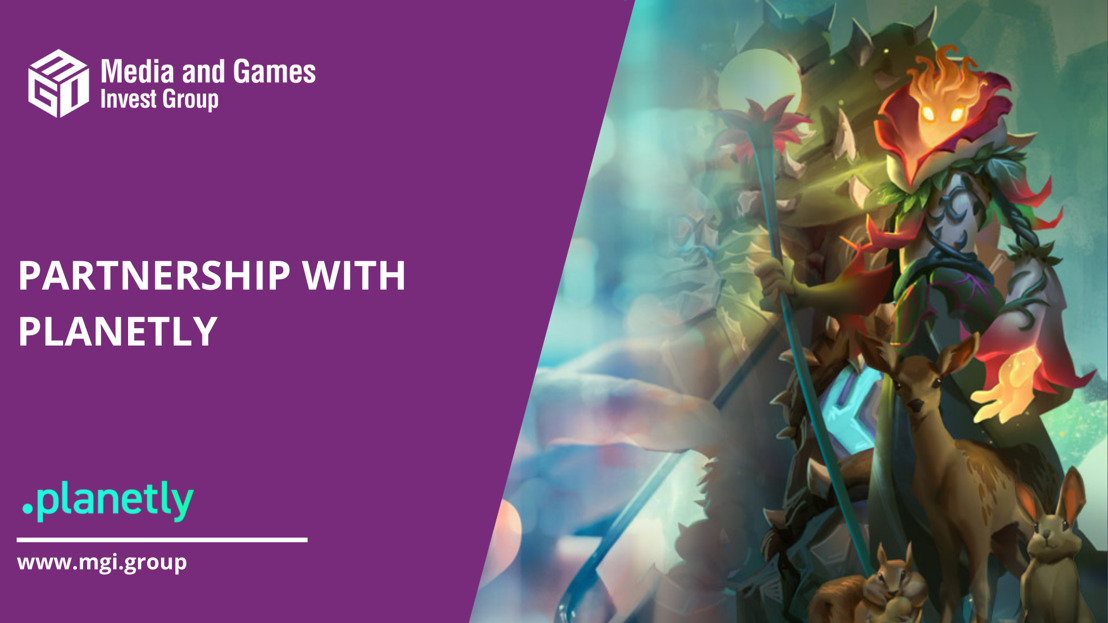 Media and Games Invest starts its collaboration with planetly to achieve its target to become carbon neutral by 2022
Monday, June 14, 2021 —
Media and Games Invest SE ("MGI" or the "Company", ISIN: MT0000580101; Ticker M8G; Nasdaq First North Premier Growth Market and Scale Segment Frankfurt Stock Exchange) is excited to start its collaboration with planetly and taking further action to improve its ecological footprint.
MGI is committed to take on its responsibility towards a more sustainable world and has taken important steps during the last year. During 2020 MGI has, amongst others, joined UN Global Compact and established a sustainability committee. The company's games unit gamigo group has planted over 200,000 trees in cooperation with the gamers and the Eden Reforestation Project and MGI's media unit Verve Group has joined the initiative AdTechCares to fight misinformation about the Covid-pandemic and to support fact-based journalism. The company's sustainability report will be published shortly.
The cooperation with planetly is another important step for MGI in the company's sustainability strategy. plantely is supporting companies to measure their CO2 footprint, to evaluate the adequate actions to offset a company's emissions and supporting the companies to reduce their footprint and to become carbon neutral. planetly is using a software-based solution to measure and understand the CO2 emissions at different locations, allows you to analyze different time periods and lets you benchmark different locations against each other, thereby offering a comprehensive solution and providing expert advice on how to compensate and reduce your CO2 emissions. Currently, planetly is analyzing MGI's past CO2 footprint and evaluating which next steps should be taken and how MGI and planetly can cooperate going forward.
"We are excited about the partnership with planetly and looking forward to see the results of the cooperation. Sustainability plays an important role for MGI for many years already and even more in the future. For example, we were one of the first games companies that moved its games portfolio from rigid data centers to flexible cloud solutions, consuming only on-demand energy. Together with planetly, we will work on further improvements towards meeting our target of being carbon neutral from 2022 onwards.", says Remco Westermann, CEO of Media and Games Invest.
Responsible parties
The information in this release has been made public through the agency of the responsible persons set out below for publication at the time stated by MGI's news distributor EQS Newswire at the publication of this release. The responsible persons below may be contacted for further information.
For further information, please contact:
Remco Westermann
Chairman of the Board and CEO
[email protected]
Sören Barz
Head of Investor Relations
+49 1511 1811 249
[email protected]
www.mgi-se.com
Jenny Rosberg, ROPA, IR contact Stockholm
+46707472741
[email protected]
Axel Mühlhaus / Dr. Sönke Knop, edicto GmbH, IR contact Frankfurt
+49 69 9055 05 51
[email protected]
About Media and Games Invest SE
Media and Games Invest SE is a digital integrated games and media company with main operational presence in Europe and North America. The company combines organic growth with value-generating synergetic acquisitions, demonstrating continuous strong, profitable growth with a revenue CAGR of 45% over the last 6 years. Next to strong organic growth, the MGI Group has successfully acquired more than 30 companies and assets in the past 6 years. The acquired assets and companies are integrated and amongst others cloud technology is actively used to achieve efficiency gains and competitive advantages. The Company's shares are listed on Nasdaq First North Premier Growth Market in Stockholm and in the Scale segment of the Frankfurt Stock Exchange. The Company has a secured bond that is listed on Nasdaq Stockholm and on the Frankfurt Stock Exchange Open Market as well as an unsecured bond listed on the Frankfurt Stock Exchange Open Market.
The Company's certified advisor on Nasdaq First North Premier Growth Market is FNCA Sweden AB; [email protected], +46-8-528 00 399.